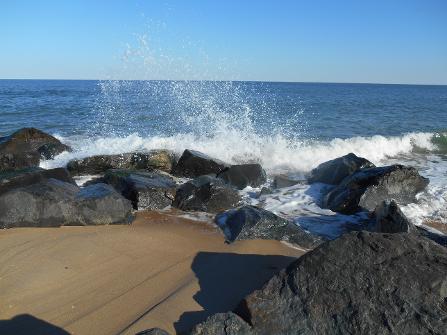 What is Life Coaching?
We all have dreams. Are your dreams and hopes still alive and nourishing you? Or do you have plans that you never quite find the time to achieve? What is holding you back? Are you ready to make a commitment to yourself, and invest in becoming the person you most want to be?
Professional Coaching is a synergetic partnership, between an individual and his or her life coach. Unlike therapy, coaching works from a person's strengths and resources. Life coaching is not a substitute for psychotherapy. The goal does not focus on mental health/illness. Rather, coaching focuses on exploring ways to find fulfillment and satisfaction in our current activities and step closer to our aspirations. In a coaching relationship, you -as client- have the freedom and responsibility to determine specific goals and long-range plans. Your life coach works with you to identify those resources and strengths within you or within your larger community that can help you achieve your dreams. In a coaching relationship, you will collaboratively fine-tune goals, recognize and move through obstacles, and celebrate successes.
Some tasks in a coaching relationship include helping the client clarify specific goals and plans, listening to the client's agenda and offering support. These occur both by creating focus and by expanding possibilities for the individual. During your coaching relationship, you will have the opportunity to break down your larger dream to manageable steps, while keeping the overriding goal in view. Working with your coach, you explore new persepctivies, that can keep your motivation high and your momentum going. In a coaching relationship, you increase your capacity to be accountable to self and to work collaboratively with your life coach to keep your accountability positive and productive.
Typically, life coaching focuses on a specific area of change in your life, and you wil collaborate with your coach to develop a set time frame for your coacing relationship. Your coaching sessions are typically done by telephone, and therefore can be flexible to meet your schedule.
Are you ready to shift from dreaming to doing?
Stephen Kopp
Oklahoma City, Oklahoma
Contact Steve at steve4lifecoach@earthlink.net